Juneau, Alaska is one of the most beautiful locations you will ever visit.
The dynamic mountain ranges combined with the temperate rain forest and glaciers has created a diverse and unique habitat. Whether you're looking to photograph epic landscapes or hope to have a close encounter with bears, Juneau, AK has it all.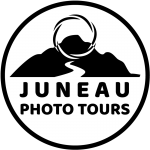 Cruise Ship Passengers
If you're in town for a few hours, Juneau Photo Tours can take you to the best locations for the day you are here. You have no control over what the weather is like on your day in Juneau. We will be happy to take you to the best spots for that day.
On your Juneau Photo Tour, we tailor our locations based on fitness level, so no need to worry about doing big hikes if you just want a short walk from the car. We will also make sure to get you back to your ship so you don't miss your sailing (though an extra day in Juneau is never a bad thing). Since we focus on private tours, make sure to contact us early if you want to reserve a spot.