Juneau Photo Tours is a part of N Creative, Inc. a non-profit based in Juneau, AK. As a non-profit, we do not charge for our tours! We want to show the beauty of southeast Alaska and don't like a pesky thing like money getting in the way. We do have a suggested donation of $300-$400 per photographer per day, but we leave that up to you. N Creative, Inc is a registered 501c3 organization and all donations are tax deductible.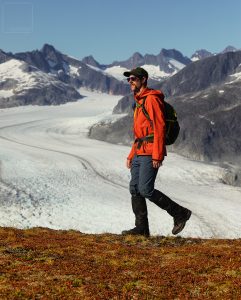 If you would like to guarantee a spot on the date you are in town, please contact us ASAP! We have a limited number of spots available each day as we keep our group sizes small. With our current covid situation, we are keeping our groups to only people traveling together. This way everyone feels comfortable. We also request a small donation to reserve your place, otherwise you can take a chance and contact us once you've arrived.
If you would like to do any activities that require a helicopter or boat ride (or other such fun activities), we will be happy to coordinate everything for you. You will be responsible for paying the supplier directly, but we will make it as painless as possible.
If you are joining us on a tour, you are agreeing to our Liability Waiver.
You can donate by visiting N Creative. Please let us know if you have any questions about how all this works.